Connect with internacional filmmakers, players, producers and writers in Los Angeles
LATC Global Film & TV Program
The 2022 in-person LATC Global Film & TV Program is a unique immersion experience for professionals from around the World with an  intensive LATC agenda of master classes, meetings and conferences on current U.S. film, television and entertainment industry topics, including a 3-day Plus Badge to participate in the American Film Market-AFM, the premiere global audiovisual content marketplace.
FULL-PROGRAM SCHEDULE includes
* LATC Agenda of networking meetings and master classes with renowned professionals
* 3-day Plus Badge which includes access to the AFM & AFM Conferences between Nov 3-5, 2022
* LATC Online Market Preparation: online master classes and a Legal and Commercial Project Consultation Session with industry experts
* Pitch Workshop, in a hybrid format which includes an in-person and two online sessions
* LATC Pitch Panel, live session with producers and players LA-based to receive feedback on your pitch
* Sony Pictures Studio Tour
* LATC Certificate of Participation
The Program offers multiple opportunities to present projects, discuss their creative and commercial aspects, and network with producers, distributors, agents and industry executives.
The Program can accommodate up to 20 professionals from around the world, and is open to filmmakers, producers, writers, media managers, government officials, attorneys and executives.
HOW TO REGISTER
1. Submit Application Form
2. Receive Payment instructions by e-mail
3. Pay the Program Fee
4. Receive payment confirmation and detailed program info
REQUIREMENTS
⦁ English comprehension (medium to good)
⦁ US tourist visa (LATC official invitation letter available upon request)
⦁ Minimum 21 years of age
⦁ An international credit card is required for hotel check-in
The LATC Global Film & TV Program is organized by Latin American Training Center- LATC with support of the Motion Picture Association-MPA, and the Independent Film and Television Alliance-IFTA.
TENTATIVE SCHEDULE WILL BE AVAILABLE ON AUG 8.
THE FINAL SCHEDULE WILL BE CONFIRMED ONE WEEK BEFORE THE PROGRAM BEGINS.
FULL PROGRAM-PASS:  
* Access to all LATC Global Film & TV Program Schedule, including the 3-Day Plus AFM Badge
* Hotel WIFI
* Ground Transportation in L.A.
* Hotel accommodation in double room occupancy
COST: USD 3500      
Early Bird (-10%):

USD 3150
PROGRAM-PASS WITHOUT ACCOMMODATION:  
* Access to all LATC Program Schedule, including the 3-Day Plus AFM Badge
COST: USD 2500
Early Bird (-10%):
USD 2250
SINGLE ROOM ACCOMMODATION IS AVAILABLE AT AN EXTRA COST:  
COST: USD 600
PROGRAM FEE DOES NOT INCLUDE TRAVEL TO LOS ANGELES
LATC IS PLEASED TO ANNOUNCE…
Optional International Project Representation Service
by Vanessa McMahon
Designed for producers or directors wishing to present their projects (in development or finished) to international distributors, platforms, investors, sales agents, co-producers, etc. in Los Angeles or in other countries, this additional service can provide professional counsel and/or help guide you through the next phase of your project. 
Terms and conditions of the service vary according to the objectives and stage of the project in question, and are agreed upon directly between the rights-owner and Ms. McMahon.
Vanessa McMahon is an experienced international producer based in Los Angeles.
Vanessa holds a bachelor's degree from UCLA and post-graduate studies in Creative Writing for Film and TV from the Royal Holloway University, London. She has lived in four countries in Europe and six years in Rio de Janeiro, Brazil, and has worked as writer, film producer and film professional consultant. Vanessa has worked for various international film production/finance companies in Australia, Singapore, Germany, Brazil and the USA on an independent contractor basis.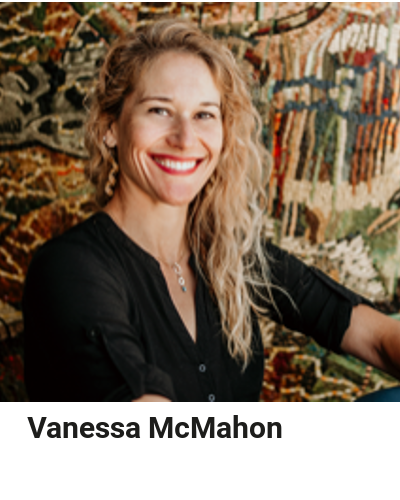 We would like to THANK all speakers of the previous LATC Global Film & TV Program editions!
As an entertainment lawyer in Colombia it's essential for me to gain up-to-date information on trends in the US legal system and business environment, to meet with colleagues abroad, and to create collaborations. My professional experience with the LATC US audiovisual industry program in L.A. was terrific.
As the only participant from New Zealand in the 2015 LATC US Film Industry Program in Los Angeles, I was honored to represent my country. It was a highly rewarding personal and professional experience which yielded concrete results for my film projects, and also generated multiple contacts through networking with industry professionals in the AFM, and well as in our own LATC group.
LATC created a unique program on the US audiovisual industry in L.A., in which I participated several years ago, and the BNDES has regularly enrolled members of its staff from the Culture, Entertainment and Tourism Dept. in the program.
I am very impressed with the LATC programs in which I participated, both the Film Business School and two editions of the Los Angeles Intensive Industry Program. These programs had an important influence on my career and orientation of my company.
Official Program Announcement
Application period with early bird 10% discount
Tentative Program Schedule made available
Application Submission Deadline
LATC Online Market Preparation
Final Program Schedule made available
LATC Global Film & TV Program in Los Angeles
LATC is affiliated and/or maintains working agreements with:
About LATC – Latin American Training Center
LATC is a media training, publishing and consulting center with regional headquarters in Rio de Janeiro. LATC offers full-service consulting for content producers, film commissions, film festivals and other audiovisual industry players in the areas of co-production, fiscal incentive and digital technology. For more information about the LATC Global Film & TV Program, contact us.